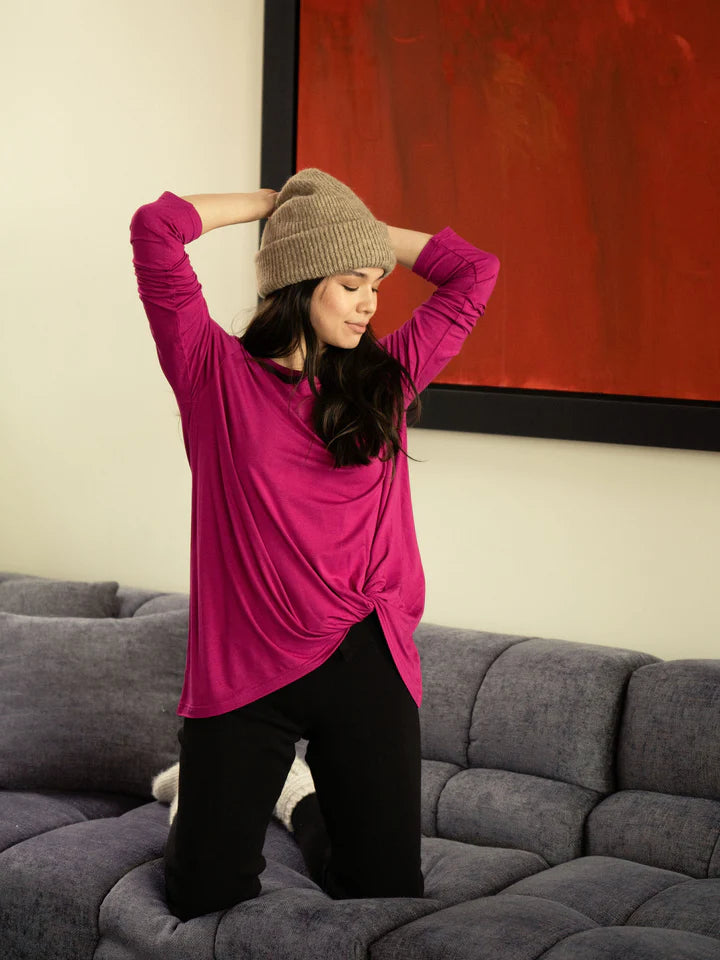 Winter Knotty Long Sleeve
Anything but basic, the Winter Knotty is one of the most unique and flattering tees.  The knot sits at the waist and does the styling work for you. The widened neckline, long sleeves and relaxed fit make this piece a go-to for all shapes and sizes. This signature modal fabric will make you want to wear this tee everyday.  And you should. 
 Jackson Rowe Signature Modal Fabric: 95% Rayon Modal + 5% Spandex
Machine wash cold; lay flat to dry.
Fit: Oversized - An intentionally loose shape with volume to it.